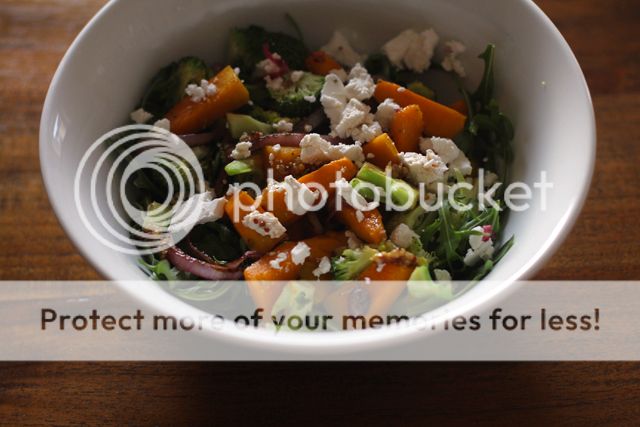 I realise the pumpkin/ feta/ rocket combination is nothing new, but try adding broccoli and honey and wait for joyous thanks from your taste buds.
Pumpkin: peel, cut, drizzle with olive oil & roast for around 30 minutes
Red onion, sliced
Broccoli, small pieces
Rocket
Feta, crumbed
Olive oil, balsamic vinegar, honey & wholegrain mustard
Sautee onions and broccoli in a saucepan for a few minutes (broccoli should still be crunchy), remove from the pan, turn off the heat and in the still-warm pan add about a teaspoon of honey, a generous glug of olive oil, balsamic & mustard, and stir to combine. Assemble the salad and add dressing from the pan.